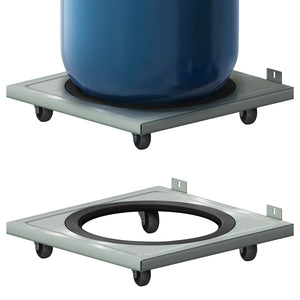 Wheeled Cylinder Tray
SKU:
52422
METAL
Model: XW-004
Brand: ZBOM
ALU: 23980
Color: GREEN
Zbom – Wheeled Cylinder Tray
Liquefied Gas Cylinder Holder
Brand: Zbom
Model: XW-004
Color: Green
Material: Metal
Dimension (W x D x H): 35.5 x 37 x 6.5cm (9.6" x 14.6" x 2.6")
Features:
Durable metal.
Only suitable for liquefied gas cylinder unit.
Easy to move with 360° 4-universal wheels.
We Also Recommend