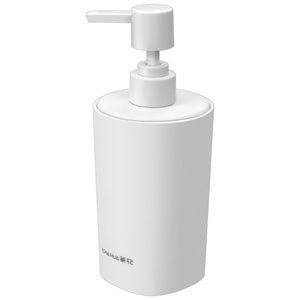 Lotion Dispener (470ml)
SKU:
47526
PLASTIC
Model no: 257005
Brand: CHAHUA
ALU: 6921489043439
Color: WHITE
Chahua – Lotion Dispenser
Brand: Chahua
Model: 257005
Capacity: 470ml
Color: White
Material: Plastic
Dimension (Dia. x H): 8.3 x 19.1cm (3.3" x 7.5")
Features:
Wide opening for easy refill.
Resilient sturdy pump head, No clogging or able to break.
Hold up to 470 ml liquid, such as liquid soap, shampoo, or body lotion.
AG+ is a powerful, highly effective, broad spectrum multi-purpose disinfectant that is both stable and safe.
When correctly applied to water, air or any surface, Ag+ will disinfect through an oxidization process and continue to safely provide unrivalled residual performance.
We Also Recommend