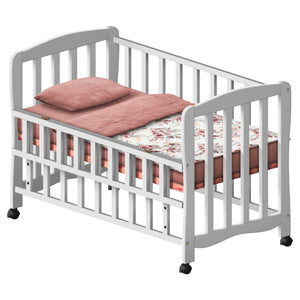 Baby Bedding Set
SKU:
52558
AVA SLEEP SET (4 PCs)
Model no: NS-42154
Brand: ELMALELLA
ALU: 54070
Size: 60X120CM
Color: RAUGE
ElmaLella – Baby Bedding Set
Ava Sleep Set (4 PCs)

Brand: ElmaLella
Model: NS-42154
Color: Rauge
Material: Cotton
Standard Crib Fit: 120 x 60cm

Set Includes:
Pillow (25 x 38cm) - x1
Pillow Cover (25 x 38cm) - x1
Fitted Sheet (60 x 120cm) - x1
Quilt (76 x 113cm) - x1
Features:
Set of 4 Pieces.
Soft and noiseless sheets.
Anti-allergic fiber for newborn sensitive skin.
We Also Recommend