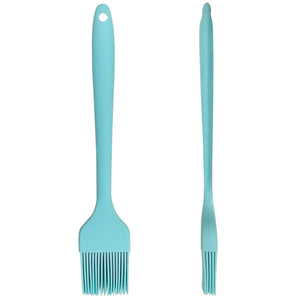 Baking Utensils
SKU:
46583
SILICONE
Model no: HL-4839
Brand: MR. HUOLANG
ALU: 6957090048396
Color: ASST
Mr. Huolang – Baking Utensils
Baking Brush
Brand: Mr. Huolang
Model: HL-4839
Color: Assorted Color  
Material: Silicone
Dimension: 25 x 4.5cm
Features:
To make delicious cakes, besides being skillful, you also need to have enough tools to make cakes. 
From the making of the cake will become easier, your cakes will always be delicious and beautiful. 
Completely made from silicone is absolutely safe for users' health. Especially durable silicon material with time, good temperature resistance. 
We Also Recommend