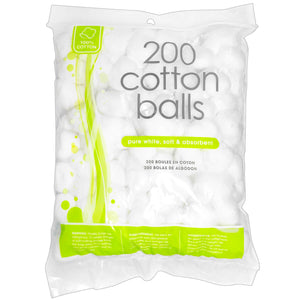 Cotton Balls (200 Pcs)
SKU:
43251
SOFT & ABSORBENT
Model no: AP0385
Brand: UBL
ALU: 9333527113870
Color: WHITE
UBL – Cotton Balls
200 Pieces per Packet
Brand: UBL
Model: AP0385
Color: White
Material: Cotton
Features:
Soft, smooth cotton material.
Easy to use.
The set includes: 1 x 200 makeup remover cottons.
Suitable for removing makeup and meeting other skin care needs.
We Also Recommend