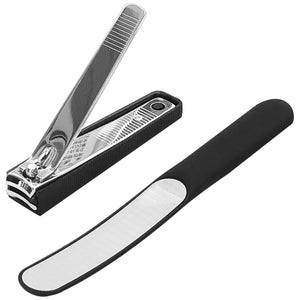 Nail Clipper (2 PCs)
SKU:
46432
GROOMING SET
Model no: AG3636
Brand: UBL
ALU: 9333527484901
Color: BLACK
UBL – Nail Clipper
Clipper Grooming Set (2 PCs)
Brand: UBL
Model: AG3636
Color: Black/Silver
Material: Plastic + Steel
Features:
Premium Quality.
Includes: Nail Clipper and Nail File.
Clip or trim nails to the desired length before shaping with nail file.
Sharp and sturdy, it ensures clipping nails in a quick and clean manner without slipping.
We Also Recommend