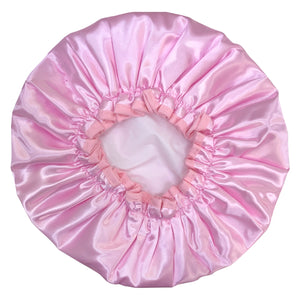 Shower Cap
SKU:
46322
SATEEN 
Model no: AG1045
Brand: UBL
ALU: 9333527217936
Color: ASST

UBL - Shower Cap
Waterproof Shower Cap
Brand: UBL
Model: AG1045
Diameter Size: 38cm
Color: Assorted Color
Material: Sateen
Features:
The satin shower cap is made of high quality satin fabric, with beautiful bright colors and excellent water resistance.
Hair hoods are versatile and functional, and are used to cover hair to keep hair dry when bathing, or incubating wet, dry or steamed hair. Or help you keep your hair neat every time you apply the mask.
We Also Recommend