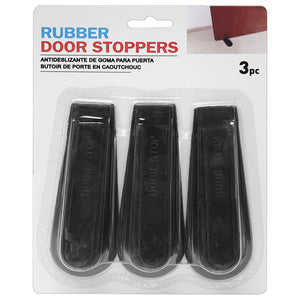 Door Stopper (3 PCs)
SKU:
46421
RUBBER
Model no: BH0003
Brand: UBL
ALU: 8409730061862
Color: ASST

UBL – Door Stopper
3 Pieces
Brand: UBL
Model: BH0003
Color: Assorted Color
Material: Rubber + Plastic
Features:
Set of 3 UBL rubber door stoppers with a compact design, works to block the door, prevent the door from being accidentally collapsed due to strong winds or by children accidentally slamming the door.
From now on, you and your family will not have to worry and be startled because the door collapsed and closed unexpectedly.
Especially the set of 3 rubber door stoppers are suitable for families with small children, the product will help you feel secure for your baby to have fun without having to worry about your baby getting stuck.
Ensure absolute safety for your baby when playing near doors or windows.
We Also Recommend