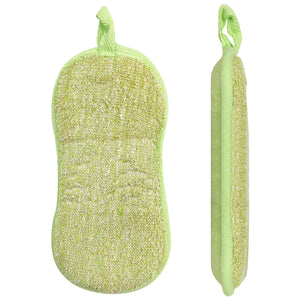 Bath Sponge
SKU:
48803
BAMBOO 
Model no: AG1771
Brand: UBL
ALU: 9333527379696
Color: ASST

UBL – Bath Sponge
Bamboo
Brand: UBL
Model: AG1771
Color: Assorted Color
Size: 19 x 10cm (7.5" x 3.9")
Material: Bamboo + Fabric
Material:
Environmentally friendly materials.
Bamboo fiber bath sponge is made from bamboo and ramie fabric.
Perfect size, ideal softness, good foaming. Helps to clean the body and exfoliate dead cells, supporting the care of bright and smooth skin.
Bath cotton has a bright green color like fresh bamboo leaves, UBL bamboo fiber cotton is suitable for all skin types, both men and women.
We Also Recommend